We received several requests from our readers in the past week, asking how to unlock a Lenovo laptop if the password was forgotten. In reality, If you searched for  'Lenovo laptop' on Google, majority of the search results  would point to forum discussions how users forgot Windows login password and were unable to login to their own laptops.
In fact, resetting login password on Lenovo laptop seems to be one of the most searched password problems. If you were one of those unfortunate users, then this article is superb helpful to you. We are going to show you how to reset Lenovo laptop password in 5 different ways without challenge.
Before reading the steps, you need to know what type of password options you are using for Windows login. It could be a PIN password, Microsoft account password and local account password. We cover all of them in the following sections.
1. Reset PIN Password on Lenovo Laptop
PIN password is another type of password protection mechanisms offered by Microsoft. It is a short digital password and provides an added layer of protection when you sign in the computer using a Microsoft account. It is somewhat similar to the PIN you use to unlock the phone. With this, you do not need to always enter the Microsoft password to login into the laptop. If you have forgotten the PIN password, here's how to reset the PIN password on a Lenovo laptop.
Once you are on the login window, click on the link which says "I forgot my PIN". It is located underneath the place where you type in your PIN to login.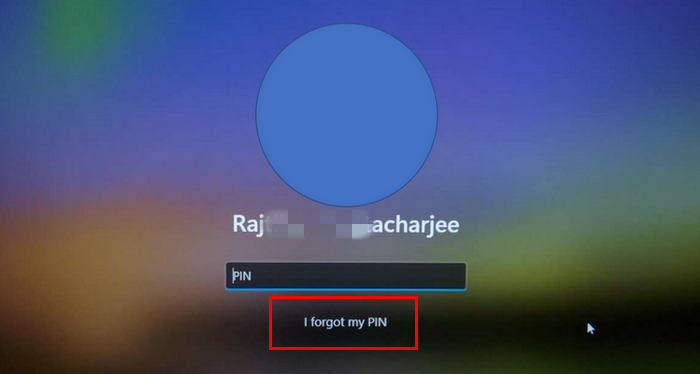 It will now ask you to type in your Microsoft password attached with this account. Type in the same, then click the button labeled Sign in.
Next, it'll ask you to prove your identity. You can do this by selecting the email or mobile number added to your Microsoft account. In case you went for the mobile number option, you'll be requested to type in the ending 4 numbers of the mobile number. Finally, click on the button labeled Send Code.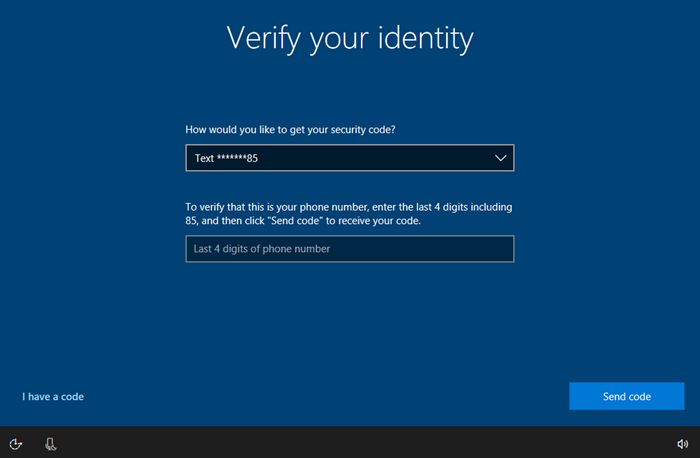 You'll now receive a security verification code on your email or mobile number. Enter this code, then click on the Verify button. You may get a warning about changing your PIN password. Click on Continue to ignore this warning and move to the next step.
Now you'll be requested to set a new PIN, two times. Please do the same and click on the OK button. Finally, restart the laptop and login with the new PIN.
2. Reset Lenovo Laptop Password (For Microsoft Account Login)
Microsoft has changed Windows login policy dramatically since Windows 11. Microsoft account becomes the default method to sign in Windows. Hence, millions of people are using this approach for login. If you were one of them and unable to get in Windows desktop because you forgot the password, please reset Microsoft account password online.
What's good about this method is that it can be applied on any other laptop, or even a mobile phone in order to  reset password of a Microsoft account. This process is partly similar to the previous method.
Open a web browser on another computer or an smartphone, and go to Microsoft password page: https://account.live.com/password/reset
Enter email or mobile number attached with your account, then click Next to continue.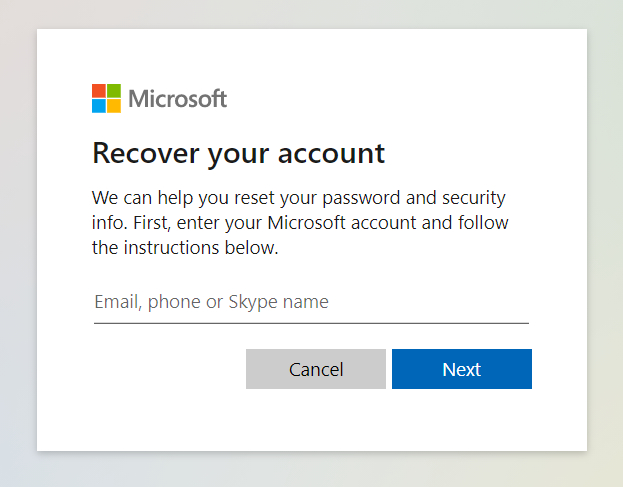 If you went for the mobile number, you'll be requested to type in the ending 4 numbers of your mobile, type them in and click the button labeled Get Code.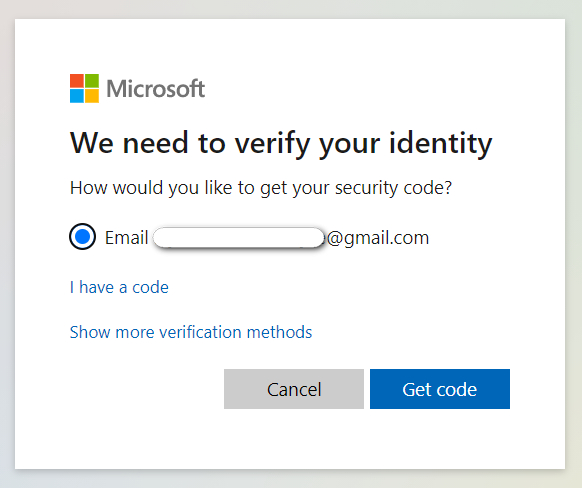 Verify your identity by entering the security code that was received in the email or mobile and press the button labeled Next.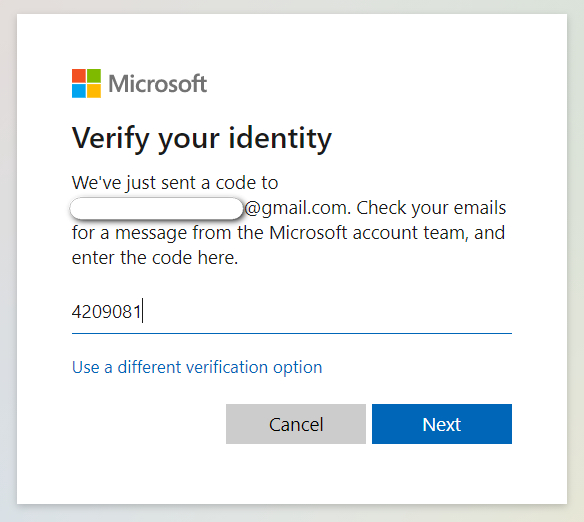 Lastly, you'll get the choice to reset your password for this account. You must do the same, and then press the button labeled Next. to take the password change into effect.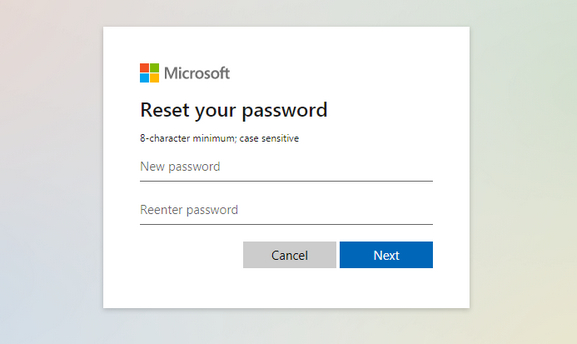 PIN and Microsoft account password can be reset easily if you still knew the recovery phone number or email. So it is not a big deal when you forgot those two types of password. In the following section, we will focus on how to reset password on Lenovo laptop for local account, which is the primary login option for Windows 10, Windows 8 and Windows 7.
3. Reset Lenovo Laptop Password Using the Password Reset Disk
Password Reset Disk is a special type of USB drive that contains encrypted information to reset password of a Windows local account. This is a new feature available on each Windows computer since Windows 7.
Although it is one of the simplest approaches to reset Lenovo laptop password, this is an anticipatory method  because this Password Reset Disk has to be prepared on the same laptop for which you would like to reset the password.
So, if you are already locked out, this method is not suitable for you. However, if you already made a Password Reset Disk with you in advance, then read ahead to know how to use password reset disk to reset forgotten password for a Lenovo laptop.
Insert the Password Reset USB  in the locked Lenovo laptop. Once you see the login screen, type any password at the input field and click Enter. Then you will see a new optioned named Reset Password.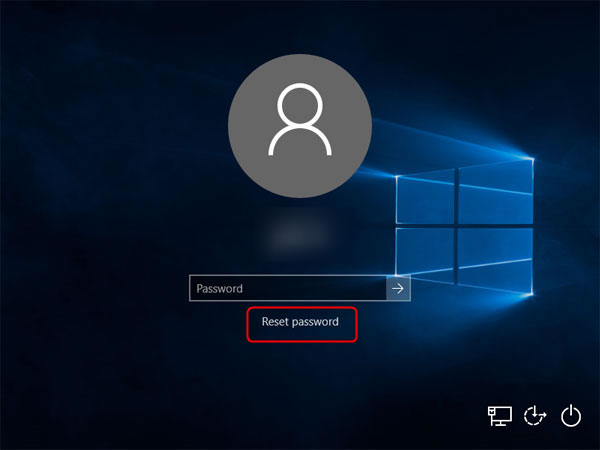 Click on it and this opens the Password Reset Wizard. On the first screen, click Next on this window to move to the next step.
On the next window, select the Password Reset USB drive from the drop-down and press Next. Now enter a new password, twice, a hint for this new password. Once done click on Next.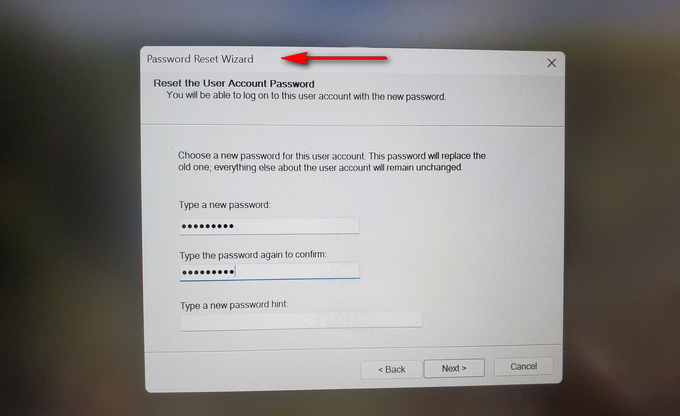 Finally, the wizard will show a message saying that the password was successfully reset. You can now take out the USB from the drive, restart Lenovo laptop, and login with the new password.
4. Reset Lenovo Laptop Password by Answering Security Questions
If you are using a local account and not a Microsoft account to login to the laptop, and you have not created a password reset disk before you got locked out, then you can reset the password using the verification questions and answers. These are the ones you had to enter while installing Windows. This method is quick and easy, however, for it to work you need to remember the answers to those security questions.
On the login window, click the link that says 'I forgot my password'.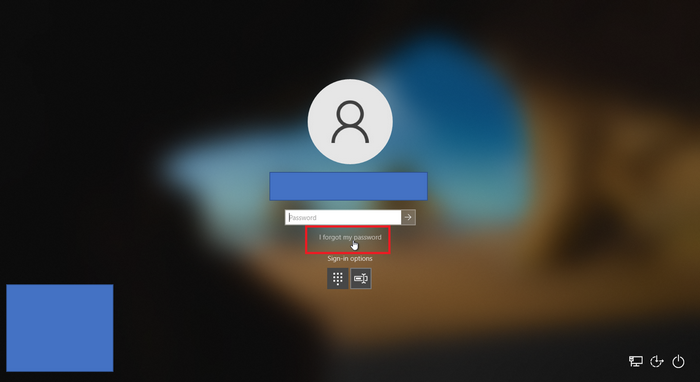 Enter the answers to the 3 verification questions. Once done, click the button labeled Submit.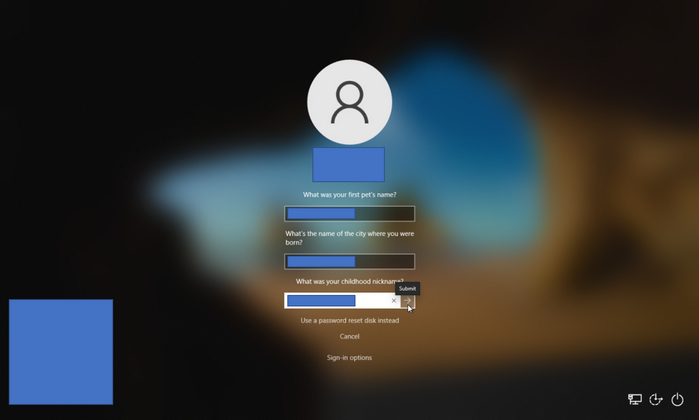 Now, you'll be asked to type a new password. Once done,  the password has been reset successfully.
5. Reset Lenovo Laptop Password Using iSeePassword Tool
As you can see, most of the above methods deals with Microsoft account passwords. The ones which address the local passwords either needs you to create a reset disk beforehand, or to remember the answer to the security questions which you had set when you first installed Windows on your laptop. Most of us don't remember those.
That's where iSeePassword comes in the picture. They developed a cool software called Windows Password Recovery Pro that helps with resetting passwords very quickly and easily with full support of Windows 11.
This utility is somewhat similar to Password Reset Disk we mentioned earlier, but this doesn't need to be created on the same computer. It supports all major versions of Windows including Windows 11, Windows 10, and Windows Server. They also have a free version  available on their website so you can test it out first. The complete tutorial is shown in below.
Please download the tool, install the software on any other computer you can use, and then start it from desktop shortcut.
There are two burning options shown on the screen. One is for USB and the other is for DVD. Please select the correct one by your own. In here, we will use USB as example.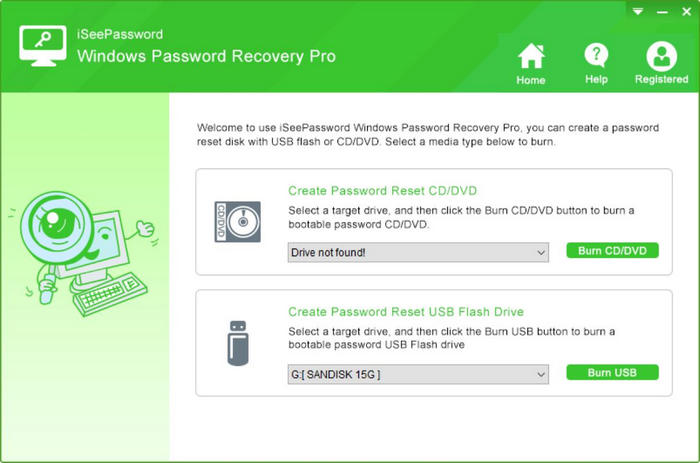 Now, plug in a USB drive and pick up the USB drive  from the drop-down list. Next click 'Burn USB' button at the right side of USB menu. This will start creating a password reset disk, which you can use for resetting password on other computers without limitation.
Once done, connect the USB disk into Lenovo laptop and boot it from the USB drive. This can be done with BIOS or Boot Menu key.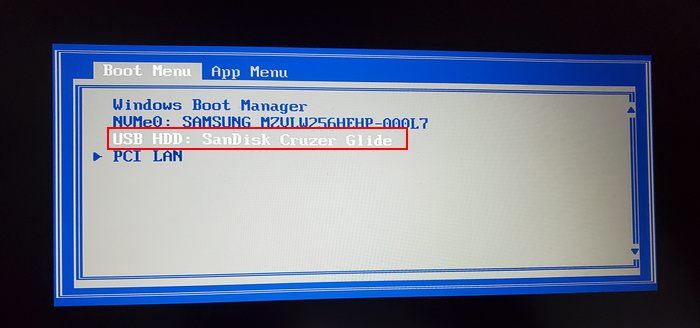 Upon success,  you'll see a list of user accounts on the first window. Select an user account for which you would like to reset the password. Finally, click on the Reset Password button. A small window pops up, asking for new password. Follow the prompt and enter a new password for future login.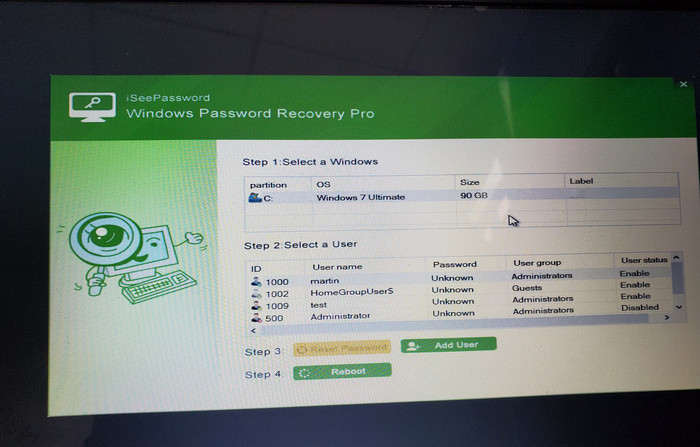 Unplug the USB and restart the laptop to apply the change . Once the PC reboots normally, you should be able to connect to laptop without any password
When you forgot Lenovo laptop password, there is nothing to be worried. There can be various reasons because of which you may need to reset Lenovo laptop password. You may have forgotten them, there might have been a virus or ransomware. Irrespective of the reason, you can safely use any of these methods described here to complete the task.