PDF files have slowly become a part of our daily lives. From bank statements to gas bills, everything comes as a PDF nowadays. Most of these PDFs have sensitive information within them, so, the sender usually locks them with a password, either a document open password or permission password.
Considering the number of PDF files we encounter every day, remember all those passwords can be a pain. It is only possible that you may forget some of those passwords. And trust me when I say this, recovering passwords from PDF files can be a real pain, it is not as simple as clicking on a Forgot Password link.
What's more, even Adobe, the de-facto standard for creating PDF files, do not have any way to unlock the PDF files without their respective passwords. But afraid not, we have listed some of the best password removing utilities along with their pros and cons, for you to easily find out the one that suits your requirements. This post covers both permission password and open password for PDF files. Below is an example of PDF Open Password and Permission Password.
PDF Open Password: Must enter the password to view PDF content.

PDF Permission Password: Restrict PDF from copying, editing or printing.

You will receive such an error when trying to edit a PDF file with permission password:

It is very important to know what type of password encryption the PDF has because the tool being used to remove password is different. In this article, we will cover PDF password remover software that delete PDF permission password first.
Recommended PDF Password Remover Tools:
Part 1: PDF Password Remover for Permission Password
The first type of password that a PDF has is a permission password. Also known as the master password, this restricts the user from printing, editing, and copying the content of the PDF. Although, the user would still be able to open the PDF and view its password.
iLovePDF Password Remover Online
Unlock PDF is an extremely simple and free online PDF password removal service powered by iLovePDF. All you need to do is upload password protected PDF to their website and it removes permission password from PDF. After that,  you can directly download the unlocked PDF. Since this is an online service, all you need is a stable internet connection and a web browser, it doesn't matter whether you are using Linux, macOS, or Windows.

Apart from the password removal service, they also offer other services related to PDFs, like merging, splitting, compressing, converting of PDFs, and a lot more. They also offer similar services for MS Office products like PowerPoint, Excel etc.
They also have a paid service which let's you upload unlimited number of documents, convert PDFs to Word using OCR technology, along with other useful features which can be used on a mobile, web, or from the desktop. The only cons that I could find for this service is that if you have PDFs with sensitive content, you need to be careful with uploading that on their servers.
| | |
| --- | --- |
| Pros | Cons |
| 1. Free and simple to use. | 1. PDF Content might get leaked or compromised. |
| 2. No need to download software. | 2. Low rate of success with complex passwords. |
| 3. Load PDF file from Google Drive and Dropbox. | 3. Cannot work with open password. |
| 4. No size limitation. | 4. Page loaded with Ads. |
PDFKey Pro Password Remover
This is a premium desktop application that helps in removing permission passwords from PDFs. It can remove both permission and open passwords, however, for open passwords the user needs to provide the password first.
Using PDFKey Pro is pretty easy.  All you need to do is drag-and-drop the locked PDF file, and then press the respective button to unlock it. Once unlocked, the resulting file will be saved in a pre-defined directory. This is supported only on macOS and Windows.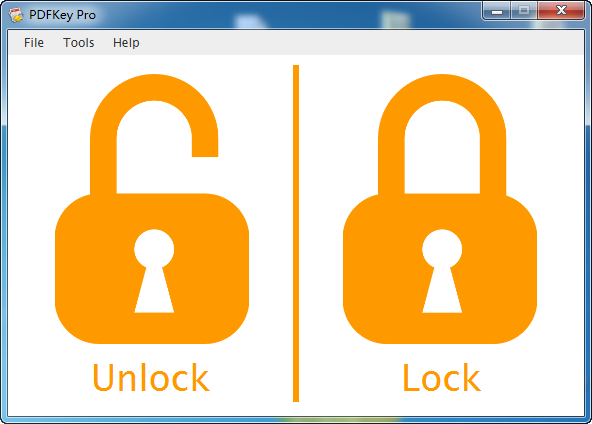 Apart from a desktop application, PDFKey Pro can also be used from Command Line. This can be a great gift for power users. However, this application is riddled with bugs. Sometimes it does not open, even though the application indicates that a PDF has been unlocked the user is unable to print or copy the content of the PDF, and so on.
| | |
| --- | --- |
| Pros | Cons |
| 1. Free demo version available. | 1. Download button not responding from product page. |
| 2. Work on macOS and Windows. | 2. Only the first page will be unlocked in free version. |
| 3. Lock a PDF file with permission password. | 3. Crash on Windows 7. |
| 4. Command Line interface available. | 4. Confusing user interface. |
Removing permission password from PDF file is not a touch task at all. The above two PDF password removers are fully capable of completing the task with a high success rate. However, removing forgotten open password from PDF is much more challenging. We will cover this in the coming section.
Part 2: PDF Password Remover for Open Password
This is the second type of password a PDF sports. This prevents the user from even opening the PDF. A file protected with the open password asks for the password while opening the PDF without showing the content.
PassCue PDF Password Remover
If you forgot PDF open password, then PassCue for PDF is the best candidate to try out in 2021. Most of other PDF password recovery utilities are not updated for quite along time and they failed to handle the PDF file with latest encryption. This freemium utility   can be used to remove both open password and permission password. It ensures zero data loss while unlocking the PDFs, with a success rate of almost 90%.
PassCue for PDF uses various attack methods using which it tries to unlock open passwords for the PDF file including a dictionary attack, a mask attack, and a brute-force attack. Each of these has their own pros and cons. It is also pretty fast since it can utilize both the CPU and GPU to crack  PDF password.
This software can be used to remove passwords from an entire batch of PDFs at one go. The paid version offers a one-time license. It can be run on both macOS and Windows.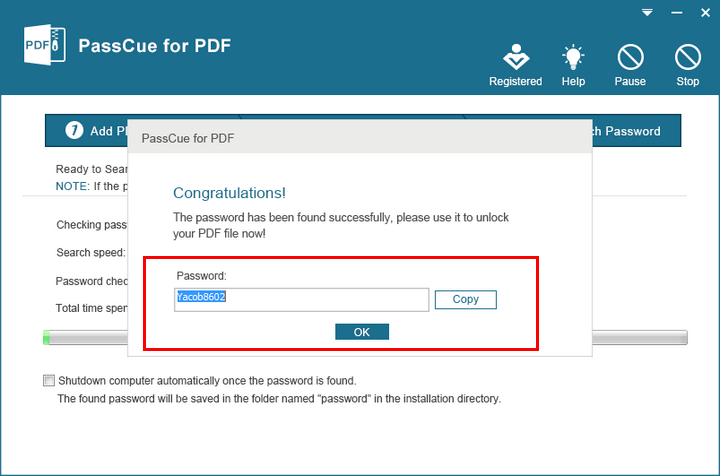 | | |
| --- | --- |
| Pros | Cons |
| 1. Ultra fast password cracking engines. | 1. Only works on Windows platform. |
| 2. Superb user experience with clean UI. | 2. Free version only cracks password less than 4 digits. |
| 3. Over 90% success rate for strong password. | |
| 4. Three password attacking modes available. | |
| 5. Also capable of removing permission password. | |
Online PDF Password Remover
Password-Online.com is another online service for recovering open password from PDFs. However, this is a paid service. Although they charge the user only after they have unlocked the PDF. Using this service is somewhat like iLovePDF (discussed above), the user uploads their PDF files onto their server, and later downloads a copy of the unlocked PDF.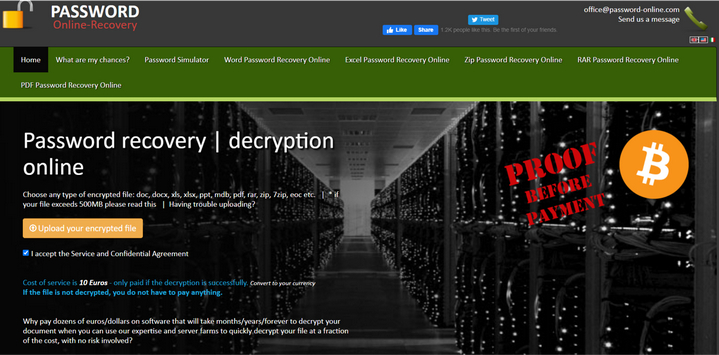 They also offer other services including unlocking MS Office files, ZIP files, RAR files, various OS, BlackBerry and Apple devices They use various attacking methods to unlock the PDFs including brute-force attack, dictionary attack etc.
However, this service is pretty expensive. They would charge around 10 Euros to unlock a single PDF file. So, if you have a batch of PDFs, be ready to shell out a good amount of money.
| | |
| --- | --- |
| Pros | Cons |
| 1. Cross-platform support, including Android and iOS. | 1. No free trial available. |
| 2. Charge only when password is recovered. | 2. Privacy issue involved. |
| 3. Track password cracking progress after sign-up. | |
John the Ripper
John the Riper is a popular open source password recovery utility that was initially designed for recovering password on Unix based systems. It supports hundreds of password hashes. Hence, it is capable of removing password from various file types, including PDF, ZIP, RAR, Microsoft Office, etc… The developer, Openwall,  also offers a paid version, which has a GUI and more powerful hash tables.  However, the free version is fair enough for recovering simple password from PDF files.
John the Ripper does not require you to upload PDF file to unknown source, so security is not a concern. It is available on macOS, Windows, and Linux OS. However, the major drawback of John the Ripper is in the fact that it is a free utility without user interface. The user needs to type a number of cryptic commands in proper succession to be able to successfully unlock a PDF file, or any other file for that matter.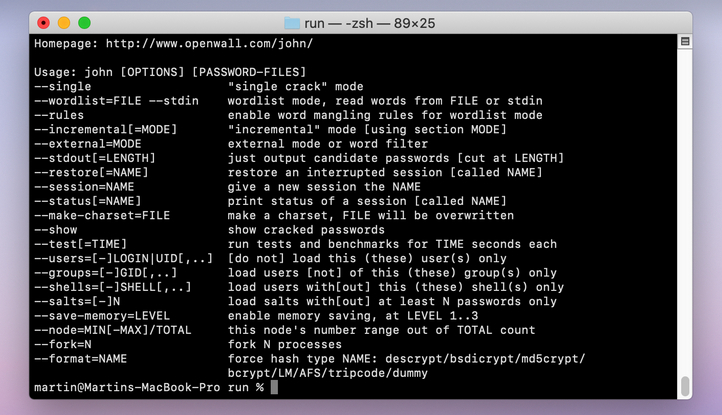 Also, they do not have dedicated support documents. So, if you are not an advance user, this PDF password remover tool is not made for you.
| | |
| --- | --- |
| Pros | Cons |
| 1. Very flexible options for password cracking. | 1. Complex and time consuming process. |
| 2. Recover various types of passwords in free version. | 2. No graphics user interface. |
| 3. Open-source and secure. | 3. Terrible documentation. |
| 4. Pro version and a cloud-based version available. | 4. Must extract hash from PDF before cracking. |
| | 5. Quite difficult to get it running on a Windows machine. |
Advanced PDF Password Recovery
This is yet another freemium tool owned by Elcomsoft, a well-known Russian company that is dedicated to developing password recovery solutions. Advanced PDF Password Recovery  can not only recover PDF open password, but  also removes permission password from PDF file. It is pretty powerful considering that it can recover password from a PDF locked with a 40-bit encryption in minutes.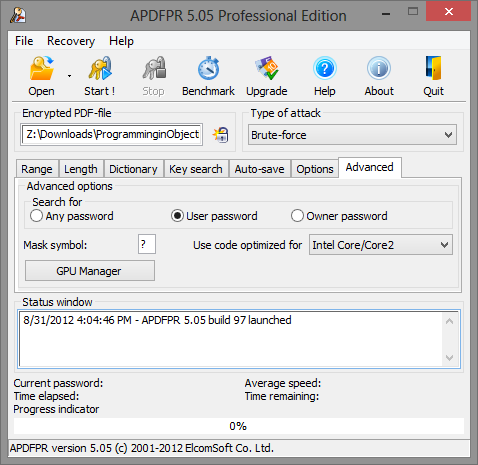 Advanced PDF Password Recovery not only unlocks PDF files, but it also helps in recovering original passwords in plain text format. It also offers batch recovery of PDF passwords.
However, one of the major drawbacks for this software is that it only supports Windows platform. If you are using macOS or Linux, then you are out of luck. In addition, it is much more expensive than ordinary PDF password recovery tool, starting at $49 with limited functions.
| | |
| --- | --- |
| Pros | Cons |
| 1. Recover PDF Open password with Dictionary and brute-force attacks. | 1. No trial available. |
| 2. Instantly remove PDF permission password. | 2. Quite Expensive price. |
| 3. Support AES 128-bit encryption. | 3. Only support Windows platforms. |
| 4. Unique Thunder Tables Technology with pre-compiled tables. | 4. Must work closely with other open source packages. |
| 5. Easy-to-understand user interface. | |
Comparison Table:
| | Open Password | Permission Password | Difficulty | OS Support | Pricing | Success Rate |
| --- | --- | --- | --- | --- | --- | --- |
| iLovePDF | No | Yes | Easy | All | Free | ~80% |
| PDFKey Pro | No | Yes | Medium | Windows and Mac | Paid | ~85% |
| PassCue for PDF | Yes | Yes | Easy | Windows | Freemium | ~90% |
| Password-Online.com | Yes | No | Medium | All | Paid | ~70% |
| John the Riper | Yes | No | Very Hard | Windows, Linux and Mac | Free | ~60% |
| Elcomsoft APPR | Yes | Yes | Medium | Windows | Paid | ~90% |
Other Honorable Mention of PDF Password Remover Software
 iSeePassword Dr.PDF: One of the best PDF password recovery software on earth with CPU and GPU acceleration. You can set different parameters to crack PDF open password and this is quite smooth process. All the preparations are done under a superb user interface. You can get the PDF password recovered and removed in a short period of time. Besides, it can also unlock a PDF file that is password protected with permission password. Also support batch removal.
HashCat: Another open source tool that works the same as John the ripper. No Graphics User Interface! So, you have to spend quite a lot of time to know how it works. Once you are familiar with Hashcat, then it is easy to crack password from dozens of file types, such as PDF, Excel, ZIP, RAR and many more.
GuaPDF: A free Windows application for recovering PDF open password. Unfortunately, it only supports 40-bit encryption. This means it can only recover password from old PDF files.
Conclusion:
Removing password from PDF file is not a daunting task any more. Even you forgot PDF password, there is nothing to worry about. You can easily get the password removed with the above PDF Password Remover tools. One thing to keep in mind is that the tools are not perfect. The password removal process could fail when trying some of them. Please don't get discouraged. Once one tool failed, please test another one. We are pretty confident that at least one of the above tool will help you out. Just read the pros and cons carefully and choose a suitable one to get started.